S-400: 606th Air Defence Regiment
,
5th Air Space Defence Brigade, Elektrostal', Western Military District
(Western Joint Strategic Command),
Russian Federation

Photographic Essay APA-PE-2012-1101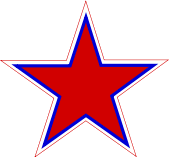 by Vitaliy Ragulin

Text
and lineart
© 2012 Carlo Kopp

Photographic images © 2012 Vitaliy Ragulin @ http://dervishv.livejournal.com/

Almaz-Antey 5P85TM/TE2 Transporter Erector Launchers on the move.
---
In October, 2012 Russian blogger
Vitaliy Ragulin
visited the former S-25/SA-1 Guild base at Elektrostal' outside Moscow, at the invitation of the Russian MoD. This site is now home to the 3rd Surface to Air Missile Battalion of PVO Unit 61996, 606th Guards Red Banner Regiment, 5th AD Bde, equipped with early variants of the S-400 SAM system.

The imagery is the first available to show the full operation of a 22T6E2 transloader, and is notable by the high image quality produced by the professional Canon EOS 5D Mark II.


Notes:
---
S-400/SA-21 606th AD Regt Base Operations
5P85TM/TE2 TEL and 22T6-2/22T6E2 Transloader
This sequence of images is the first to be published showing the full transloading operation between a standard missile tube rack, when deployed carried on a 5T58-2 semi-trailer transporter, and a 5P85TM/TE2 TEL, using the new Almaz 22T6-2/22T6E2 Transloader, hosted on a 8 x 8 Ural 532361-1012 chassis.

---
22T6-2/22T6E2 Transloader and 5P85TM/TE2 TEL
---
96L6E Acquisition Radar /40V6MD Mast
96L6E acquisition radar mounted on a 40V6MD extended height mast.
S-400 Battery Movements
---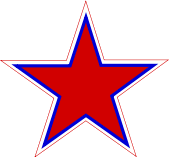 ---
Photographic Essay APA-PE-2012-1101
---