People's Liberation Army Air Power
PLA-AF/PLA-N Capability Growth and Strategy
First flight of Chengdu J-XX [J-20] prototype, 11th January, 2011 [click to enlarge] (Chinese Internet).
The rapid economic growth and industrialisation of the People's Republic of China over the last decade presents Australia with a new strategic reality during this decade - the emergence of China as a regional economic and military superpower. The PLA's air power is the centrepiece in China's military growth.

Conventional strategic thought would see Australia bolstering its existing combat fleet with extensive upgrades and new weapons, expanding supporting force structure elements, and planning for a much more capable replacement for the F/A-18A, the F-22A Raptor, while retaining the F-111 fleet. We are observing the opposite in plans for force structure downsizing by arbitrary F-111 early retirement, and replacement of the F/A-18A with the failed battlefield strike and close air support optimised F-35 Joint Strike Fighter, and underperforming F/A-18F Super Hornet interim fighters.

This website will post a selection of relevant articles, analyses and papers.


The Parliamentary Debate [Click for more ...]
Related Links
[Click for more ...]
An early production KJ-2000 Airborne Early Warning and Control system on short finals (
image © 2009, Zhenguan Studio
)
.
Elevated head on view of Chengdu prototype, December, 2010 (Chinese Internet).
New build Shenyang J-11B Flanker B fighter. The missile under the wing is a Chinese clone of the Rafael Python 3 heatseeking missile. The J-11B aircraft are typically painted in different tactical camouflage to the J-11A, with a medium blue grey upper surface, light grey lower surface, black radome, while the half ellipse grey area on the nose is overpainted with uniform camouflage (Chinese internet images).


Chengdu J-10B prototype in flight (Chinese internet images).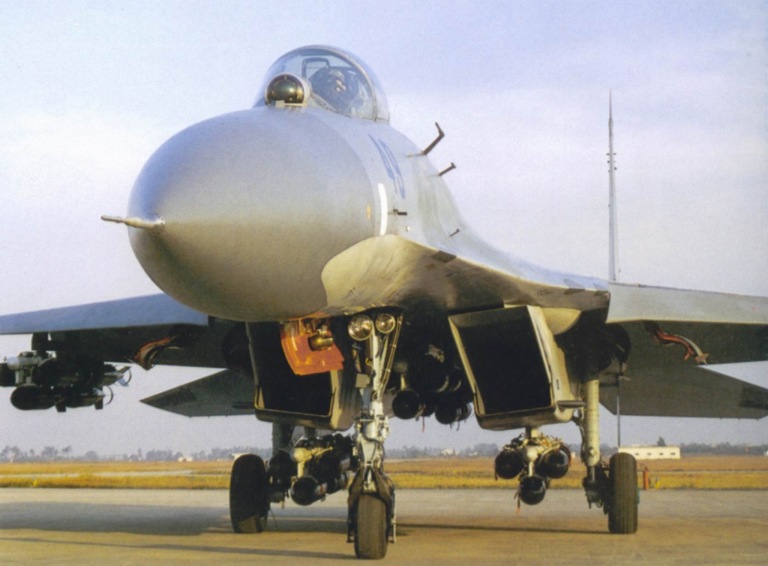 PLA-AF Su-27SK (PLA Image).









Comparative assessment of regional AAM types

KJ-200 AEW&C system in flight
(
image © 2009, Zhenguan Studio
)
.
China's new Chengdu J-10 'Sinocanard' fighter was designed in the class of the Dassault Rafale and Eurofighter Typhoon (Xinhua).

Shenyang J-8-I Finback A interceptor.
Launch of a 'Tomahawk-like' PLA-N cruise missile, believed to be the YJ-62.
Xian JH-7 Flying Leopard / Flounder.

PL-8 Sino-Python on display at Datangshan in 2010
(
Zhenguan Studio,
© 2010, Air Power Australia).
YJ-62 three round TEL on 8 x 8 vehicle (Chinese internet).

KD-88 ASCM loaded on a JH-7 Flounder.
Chinese sources report the ground launched CJ-10 to be the GLCM variant of the DH-10 design, carried on a three round TEL (Chinese Internet).
PLA DF-31A mobile ICBM TELs (via Chinese Internet).
Raduga Kh-55SM Kent with conformal fuel tanks. In a joint operation with Iran, China illegally acquired samples of this Russian cruise missile. The Kent compares closely to the BGM-109A Tomahawk, but has much better range performance (RuMoD image).
KAB-1500L Laser Guided Bomb. This Russian weapon is a 3,000 lb class equivalent to the US Paveway II/III series weapons (GNPP image).


Xian recently restarted production of the H-6/B-6 Badger, in the new H-6M and H-6K cruise missile carrier variants. The H-6K is fitted with a turbofan engine, significantly extending the striking radius of this Soviet B-29 derivative (XAC image).
LT-2 and LT-3 guided bomb systems (© 2009, Zhenguan Studio).


A H-6U tanker of the PLA-AF refuels a J-10S combat capable trainer over the Guangzhou MR Coast (image PLA-AF).


A H-6U tanker of the PLA-AF (image © 2009, Zhenguan Studio).
---
---